I don't know if anyone else noticed, but it's summer out there.
Man, it is hot!
With that being said, I thought it would be fitting to share my essentials for a day in the sun. This could be a beach day, river day, lake day, backyard day… really any day that I plan to spend sunbathing and relaxing!
1. A good towel for lounging & drying off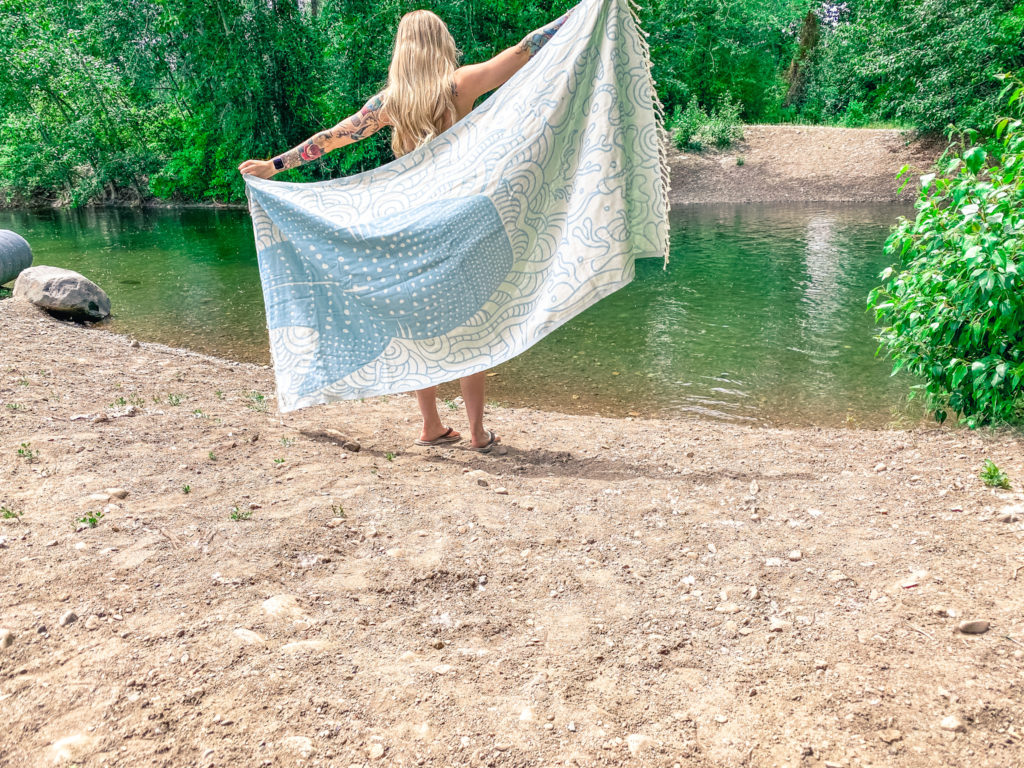 Behold, the Sand Cloud towel!
I have seen ads for these adorable towels all over Instagram for years, and finally made the investment. They are advertised as "sand resistant" so they don't cling to whatever they're laying on top of.
Turns out, that feature is incredibly convenient and sort of amazing.
Plus, they come in so many different designs and sizes!
The main reason why I love Sand Cloud is because of their mission statement:
Sand Cloud is on a mission to help save Marine Life. As we continue to grow our brand, we are focused on creating the best sustainable products in the world. From packaging to products, everything is designed with sustainability in mind.

Sand Cloud's mission statement
To seal the deal, 10% of profits are donating to saving Marine Life, which is truly amazing!
If you are interested in purchasing your own Sand Cloud towel, I have a discount code for you!
Just use the code EDEN.J.GREY575 at checkout for $15 off your purchase of $50 or more!
-Just FYI-
I only work with brands that I support and believe in. I will never promote a product that I don't absolutely love.
2. Fish-safe sunscreen
Sunscreen is key.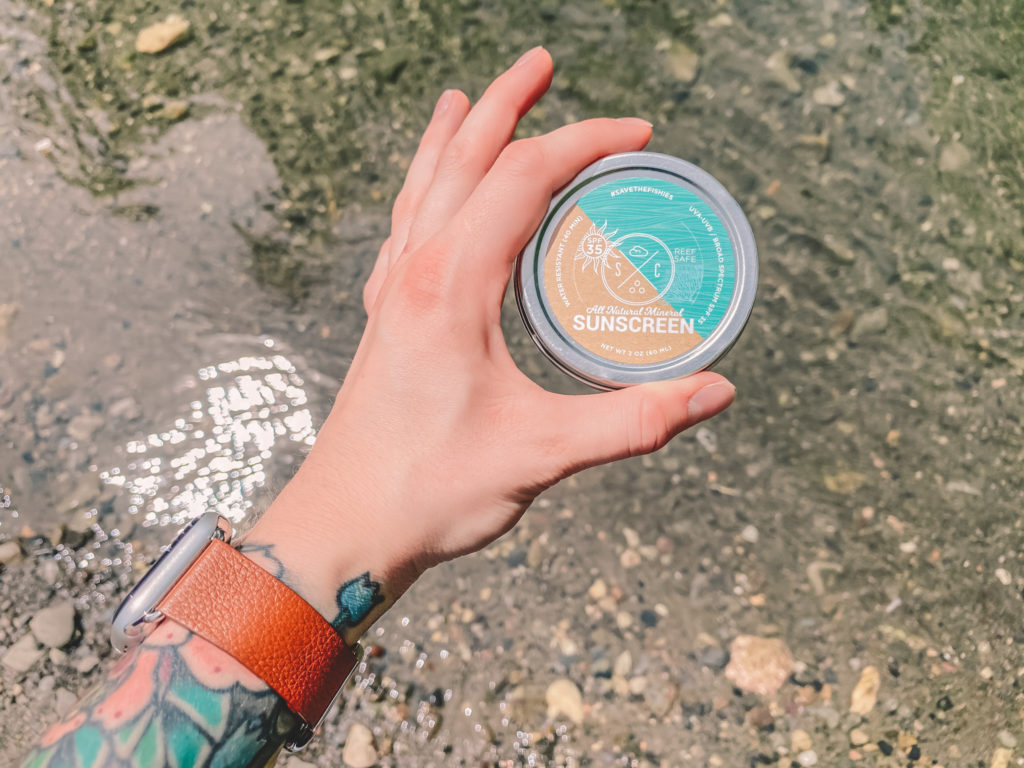 At this point, I think we're all educated enough to know how important sunscreen is for preventing cancer, wrinkles, keeping tattoos bright and fresh… so many things.
I wont waste your time preaching about the miracle that is SPF, but I recently learned that normal sunscreen is incredibly toxic for sea life.
I had no idea the negative impact that sunscreen had on Marine Life, but this sunscreen by Sand Cloud is fish-safe and blends into the skin like a dream!
3. A good book
The book I'm currently reading is called The Miniaturist, and it is fabulous! Based in the 1600s, it's a great read about a young girl who marries a wealthy man in Amsterdam.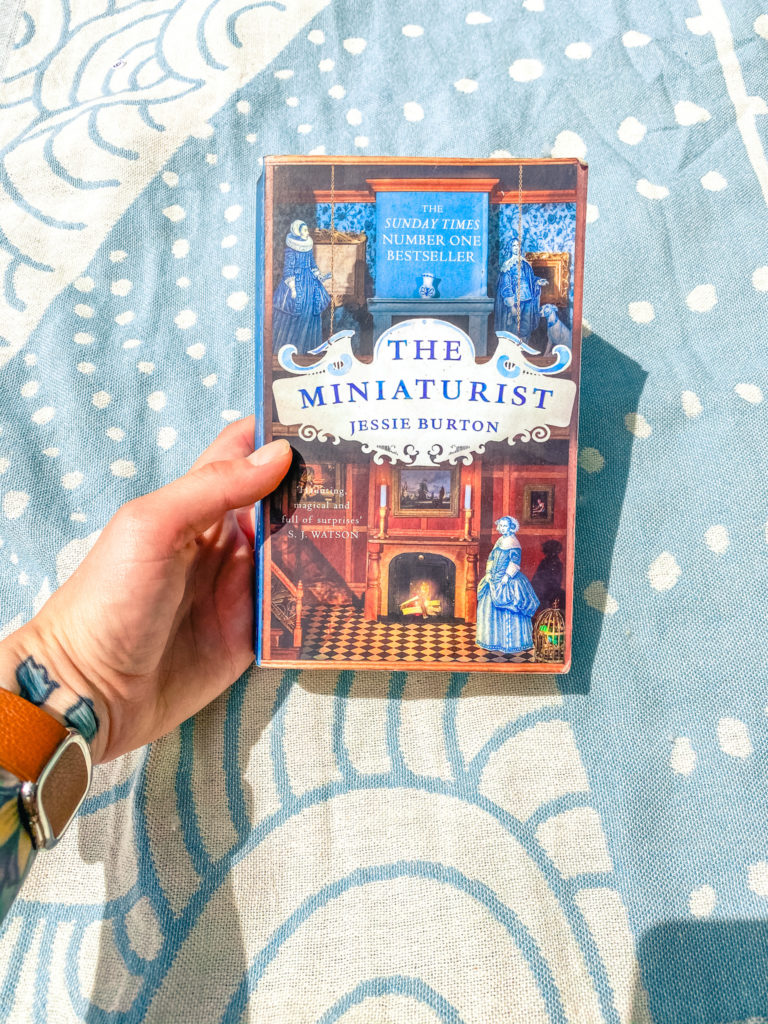 This book is taking me a very long time to read because I have also had my nose in other nonfiction books recently, but I'm looking forward to finishing this one during my next beach day.
Whatever you're reading (or listening) preference, I think that having a story to follow while you pass the time by is an absolute must! If you want to use your time in a more productive manner, you could also listen to an educational podcast.
4. My trusty water bottle
This may be obvious, but staying hydrated while sunbathing is essential. I find that if I don't drink enough water on a beach day I end up with a raging headache and a bad attitude.
My boyfriend and I both own one of these Iron Flask water bottles and absolutely love them! They insulate just like a Hyrdoflask or Yeti, but don't have a ridiculous price tag like other brand-name water bottles.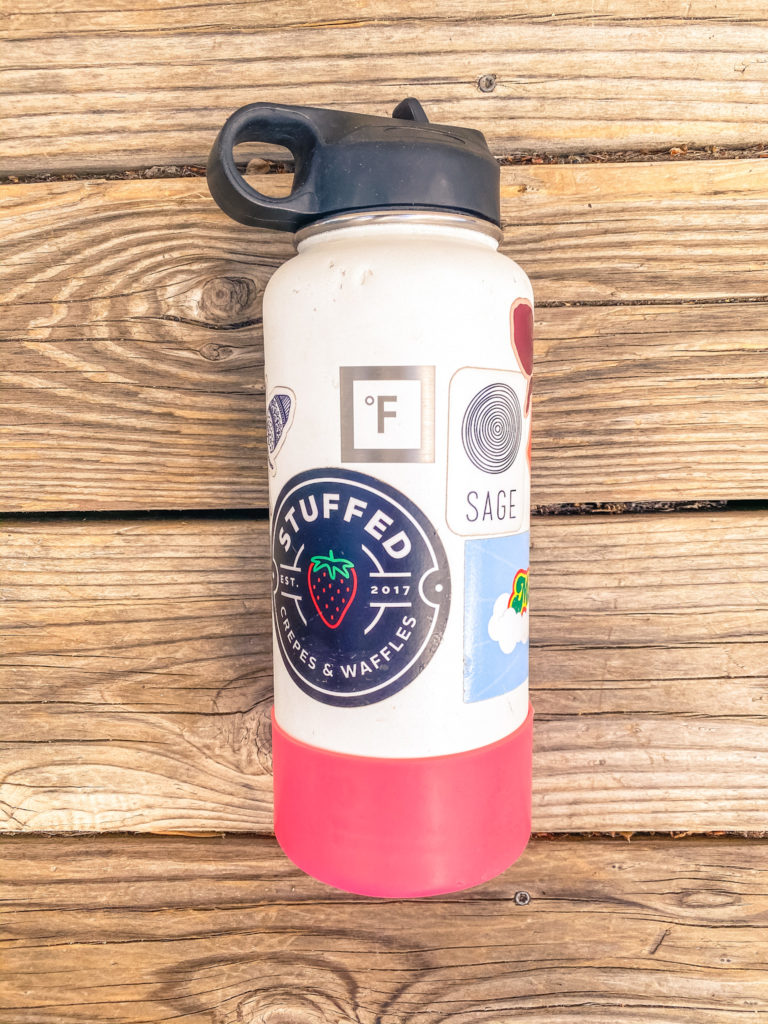 This water bottle is my life. It is literally the sole reason why I stay hydrated every day. If you have a hard time getting in your daily water goal, I highly recommend getting a reasonably sized water bottle with a straw. It makes it convenient to drink water and easier to remember.