All right, everyone, here it is. An updated planning routine. This was the top-requested topic by people who responded to my Instagram Poll, so without further ado.…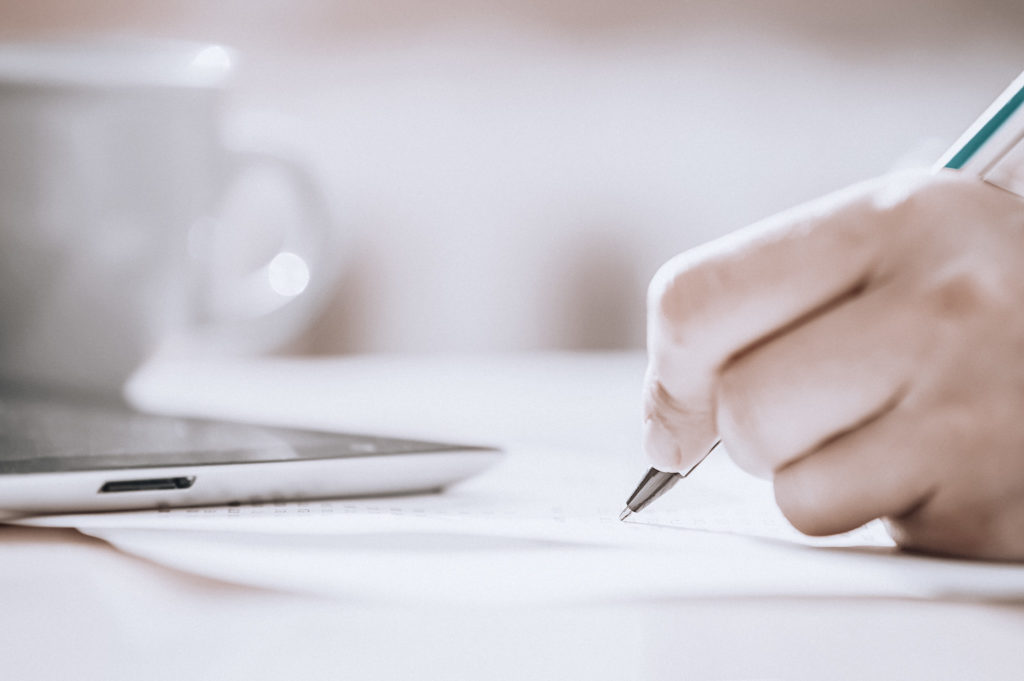 Many of you may remember the extensive "Plan With Me" series that I posted on weekly before redoing edenjadegrey.com. Back then, I used stickers purchased on Etsy to decorate and organize my Erin Condren Life Planner. Over the years, I filled three planners cover to cover with stickers and decorations. Now, these planners serve as scrap books that I enjoy looking back on from time to time. While this was a very fun and therapeutic way of planning, it wasn't the most practical use of my time, and was also expensive to keep up with.
Since then, I have completely changed the way I plan. Instead of one all-encompassing planner, I use several tools to keep track of the various aspects of my life. I use one system for homework and deadlines, another for projects, actions and to-do's, and yet another for tracking work, appointments, and events such as Birthdays. I have found that this combination of tools saves me time and energy, while helping me stay organized. Besides these more practical planning methods, I also use the Happiness Planner for tracking my personal development and doing guided journaling. The Happy Planner is where I now sticker and decorate (when I have time).
The tools I use & how I use them:
1. OMNI Focus // The "Getting Things Done" Method
First off, I want to talk about a book that has changed my life for the better: Getting Things Done: The Art of Stress-Free Productivity by David Allen. Wow. What a book, what a method.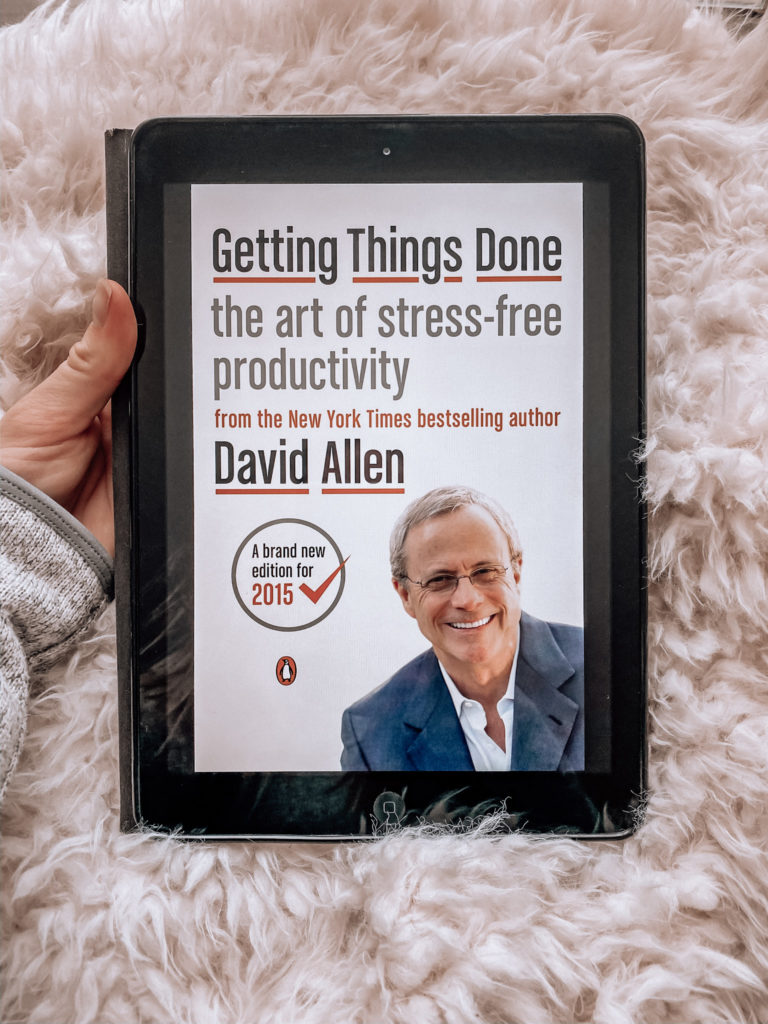 I have read this book three times through, and still find new, valuable information every single time. This book presents a method of capturing and organizing every thought that crosses your mind. It enables you to get stuff out of your head, clearing the way for more ideas. It's essentially a mind-decluttering/organization tool.
To summarize the main idea of the GTD method, here's a passage from the book that does so beautifully:
First of all, if it's on your mind, your mind isn't clear. Anything you consider unfinished in any way must be captured in a trusted system outside your mind, or what I call a collection tool, that you know you'll come back to regularly and sort through.

Getting Things Done: The Art of Stress-Free Productivity by David Allen
Learning to use this system has a compound effect on your success. As you continually come back to your "trusted system," your mind becomes clearer and clearer, making you more productive and focused. It takes time to learn this method through and through, but man is it worth it!
The "trusted system" that I use to "capture" is OMNI Focus. This software allows you to capture information into an inbox, and organize that information into folders, projects and tasks. I review this inbox regularly, sorting my various thoughts into categories that make the most sense to me. At the end of each week, I use the "review" feature and look through everything in my database. Doing the weekly review ensures that I don't plan something out that needs to be done in the future and then forget about it – that would defeat the purpose of the GTD Method.
I love how customizable OMNI Focus is. The software really allows you to organize things in as much detail as you see fit and provides a framework that works perfectly in conjunction with the GTD Method (If you read the book you'll see what I'm talking about).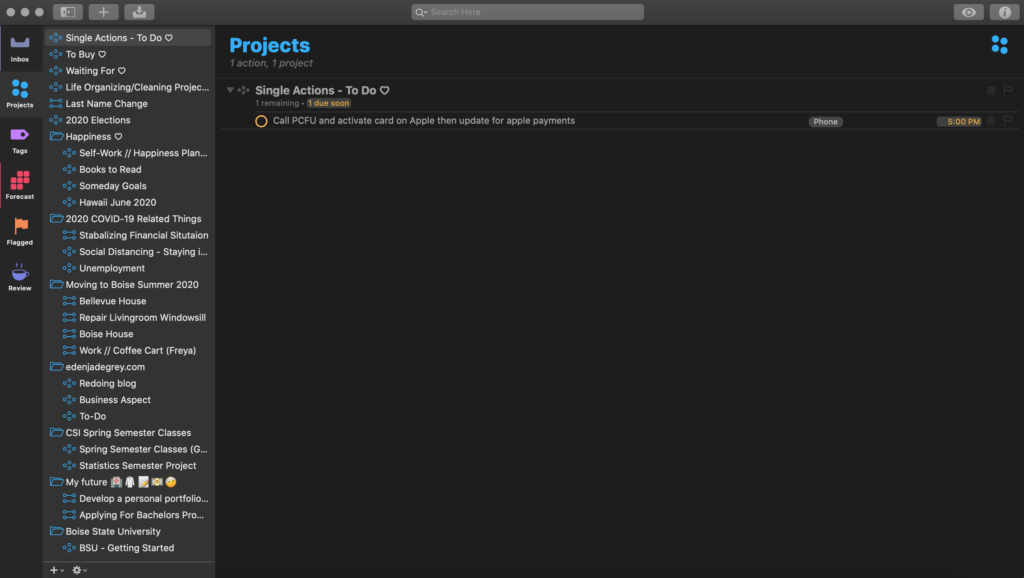 Besides using computer software, I also have a physical "in tray" that allows me to essentially do the same thing. I put things that need review (such as mail or important paperwork) in the inbox and then go through them regularly. My weekly review (which I usually do on Sundays) is a cherished time that gives me control over my life and allows me to feel confident that I am not forgetting anything big or small.
I am still working on integrating this method fully into my life, but the more I practice, the easier (and more effective) it becomes.
2. Apple Calendars
This one is pretty self explanatory. I use the basic Apple Calendar app on my phone and laptop for reminders about things that are concrete. Birthdays, appointments, events and big exams are things that I would put into this calendar. If you read Getting Things Done, you'll find that this is another component of the GTD method.
3. Simple Paper Planner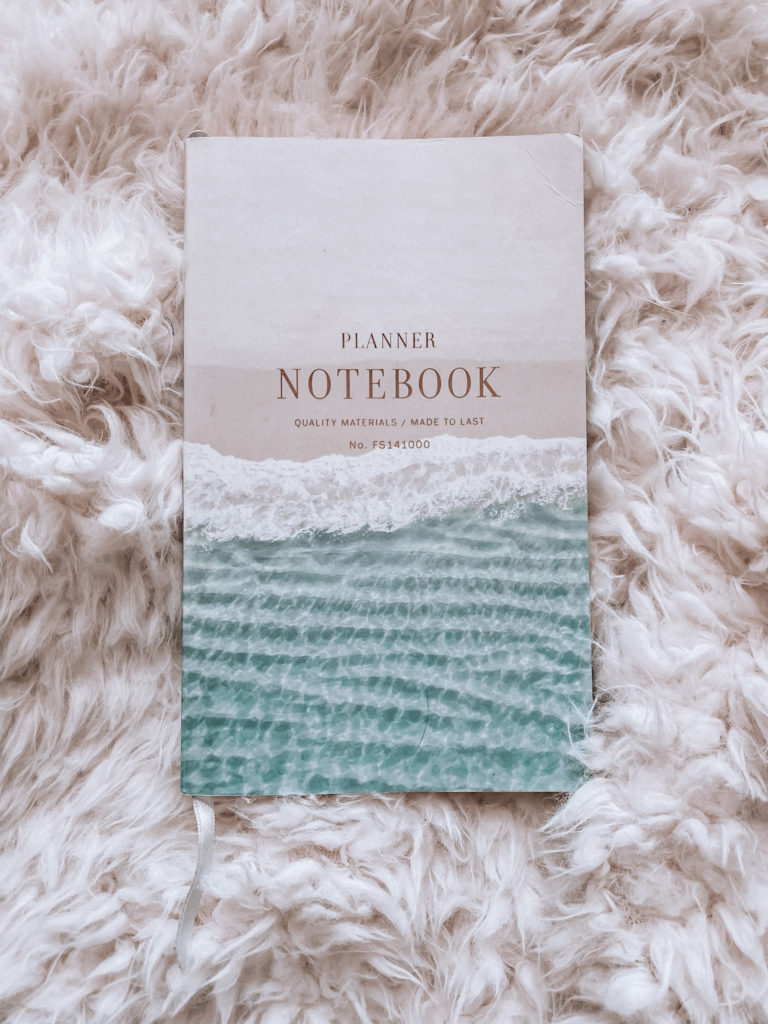 This is the method I use for organizing homework deadlines. My paper planner is dedicated solely to school. Every two weeks I write every deadline in and then make a to-do list based on those deadlines for the respective week. I love this particular planner because the dates and months are left blank. This means that I can skip weeks that I don't have school without wasting pages that would usually already be dedicated to specific dates.
4. The Happiness Planner
Guys… I know that guided journaling isn't for everyone, but man do I love this planner. It really is so much fun (and this is NOT a sponsored post). Here's a link to the one I have specifically: My Happy Planner.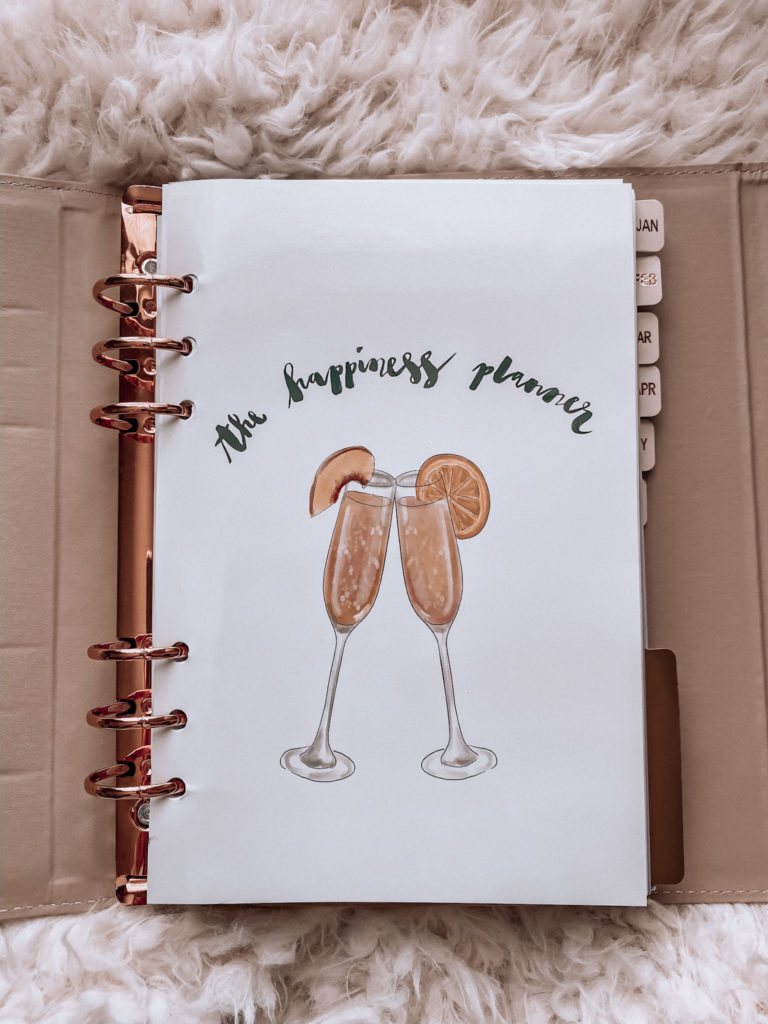 Before the start of each year, it prompts you to reflect on your life overall, goals, dreams and habits, and set intentions for the following year. After that, they break the planner up into months and days. Each month, you set a goal and can track that goal. Each day, you can track your habits, do gratitude journaling, write out mini to-do's and so much more!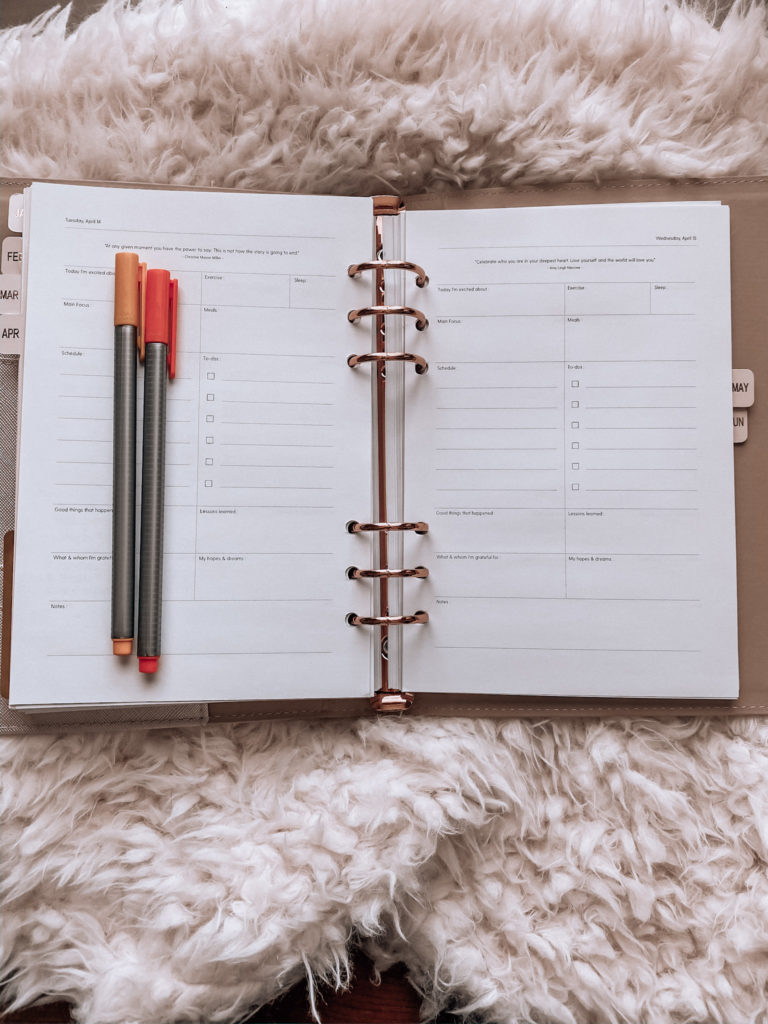 The Happiness Planner website has many inserts you can purchase to customize your planner with. My favorite insert right now is the Self-Care Insert! When I have time, I decorate this planner with colorful pens and stickers the way I did with my Erin Condren Life Planner. Instead of feeling stressed out if I don't have time to do it though, I decorate when I have time and feel like it