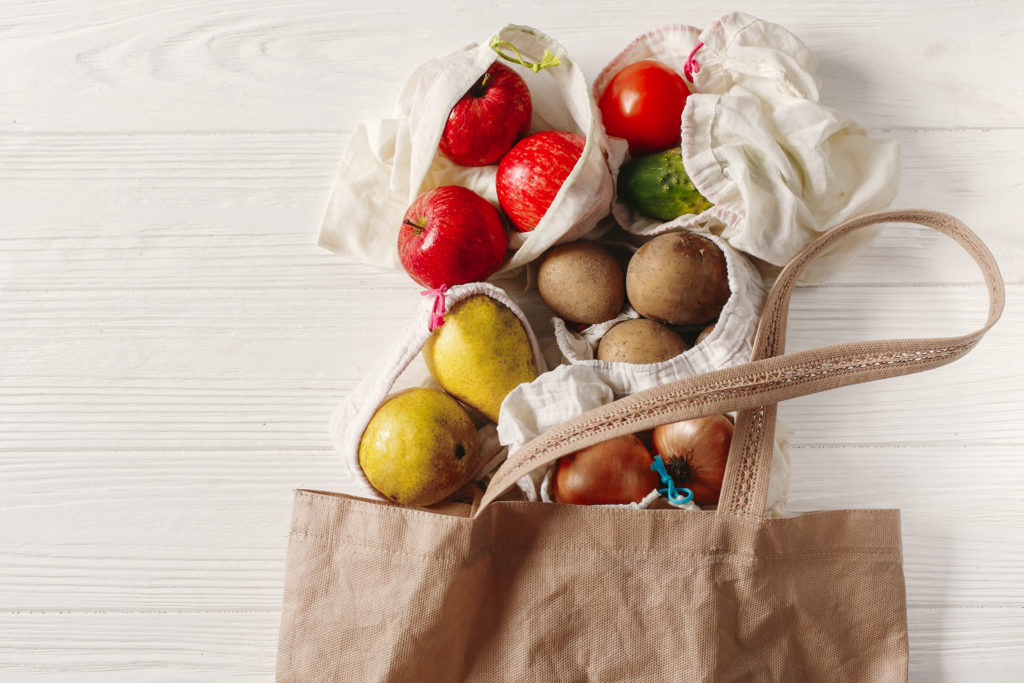 It's no secret that the planet is suffering right now. Being environmentally conscious has always been one of my deepest core values, and I am constantly looking for new ways to live more sustainably.
Over the past few years, I have noticed an eco-friendly "movement" unfolding; companies everywhere are coming up with new innovative ways to make the things we love less harmful to the environment. The best thing about transitioning to a more sustainable lifestyle is that in most cases, you end up saving money too. Human pollution on Earth is largely due to waste; the funny thing about waste is that once you stop wasting stuff, you also stop wasting money! Today I thought I would share 7 easy adjustments you can make to your daily routine to live a more sustainable lifestyle.
1. Start bringing your own shopping and produce bags to the store
Lately I've seen more people than ever bringing reusable bags to the grocery store, but we still have a long way to go. You can purchase cute ones, or use any tote bag you have lying around. This is such an easy way to reduce your plastic consumption. It's easy to forget reusable bags at home or in the car, but keeping them in the passenger seat so you always see them makes a huge difference. There are also brands out there that make tote bags so small that you can keep them in your purse or pocket; Paguro's Reusable To-Go Kits, or "Crab Bags," make it very easy to keep your bags with you all the time.
Paguro is a wonderful small business to support, and their kits come with everything you need to make essential transitions towards a more sustainable lifestyle. Their kits come with compact, cute reusable shopping bags (I keep one in my purse at all times), reusable produce bags and a utensil kit. Here's a little more about Paguro:
Named for one of nature's top reusers, Paguro ('hermit crab' in Italian) was formed by two best friends who wanted to reduce their own plastic use and make it easy for others to do the same. With reusable essentials designed to help you cut back on single-use plastic consumption, each kit is convenient, stylish and practical. With Paguro kits you can feel good about being a ready and responsible consumer and finally be free from the plastic trap!

https://www.pagurokits.com/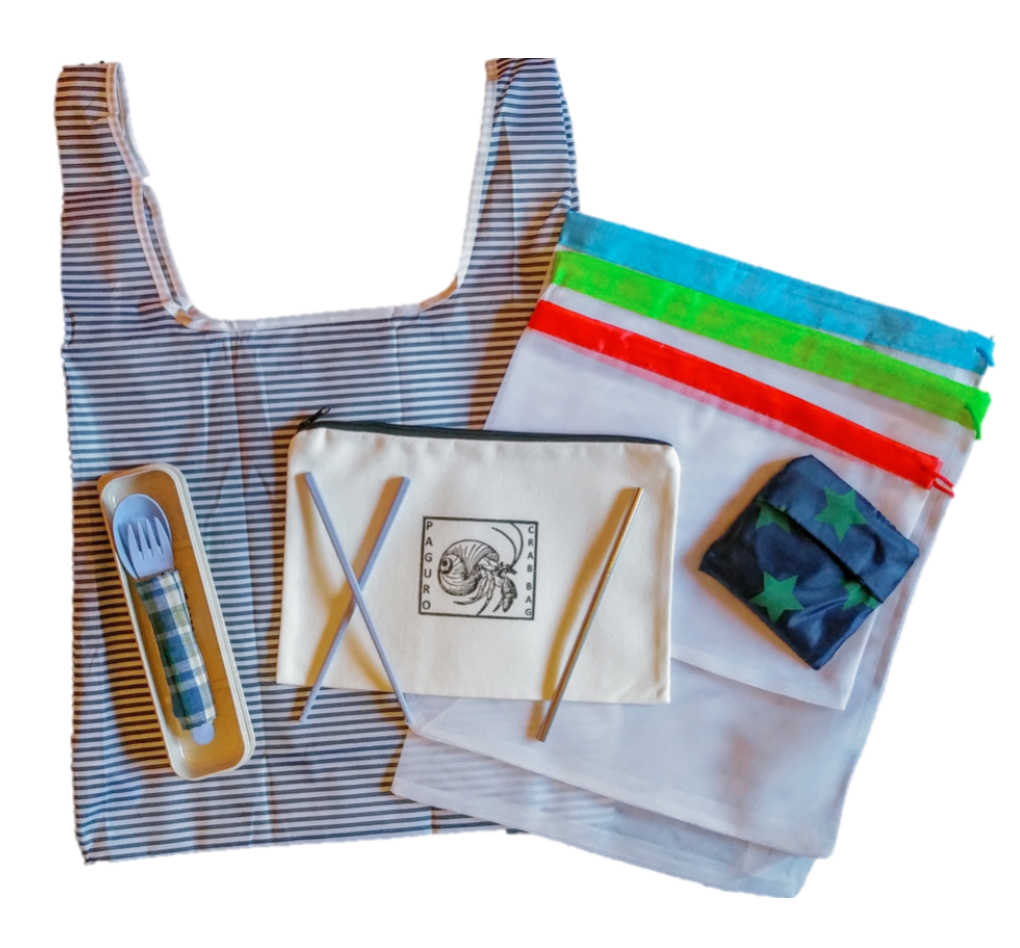 2. Use a reusable makeup pad instead of makeup wipes
I mentioned Face Halo before in my All-Natural Skincare Routine, and I will mention them again here. This is the best invention in the history of beauty! It actually removes makeup better, penetrating deeper into the pores than a traditional makeup wipe. I clean mine with a bar of antibacterial soap to keep it fresh, and put it in the washing machine once a week for a deeper clean. I've gifted them to all of my friends, and they love them as well! Makeup wipes are extremely wasteful, and expensive. This is an easy way to save money and reduce your waste simultaneously.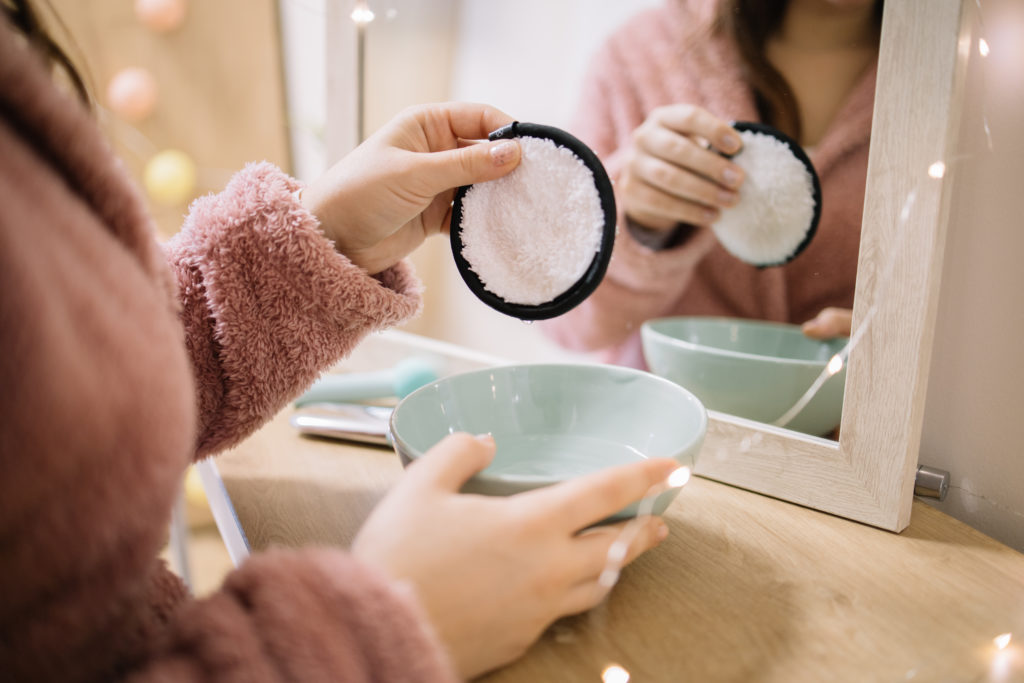 3. Reuse your zip-lock bags
This "hack" is very beneficial to both the environment and your wallet as well. Zip-lock bags can be washed and reused over and over again, yet so many people throw them away after just one use. Of course, it can be really annoying to try and prop washed zip-lock bags open to dry after washing them. However, growing up my parents had this zip-lock bag drying rack that made it really easy to keep them upright and separated while drying. I use one in my own home, and it really is a game changer. Behold, the drying tree! This contraption not only keeps all the bags together, but also speeds up dry time. Win, win, win!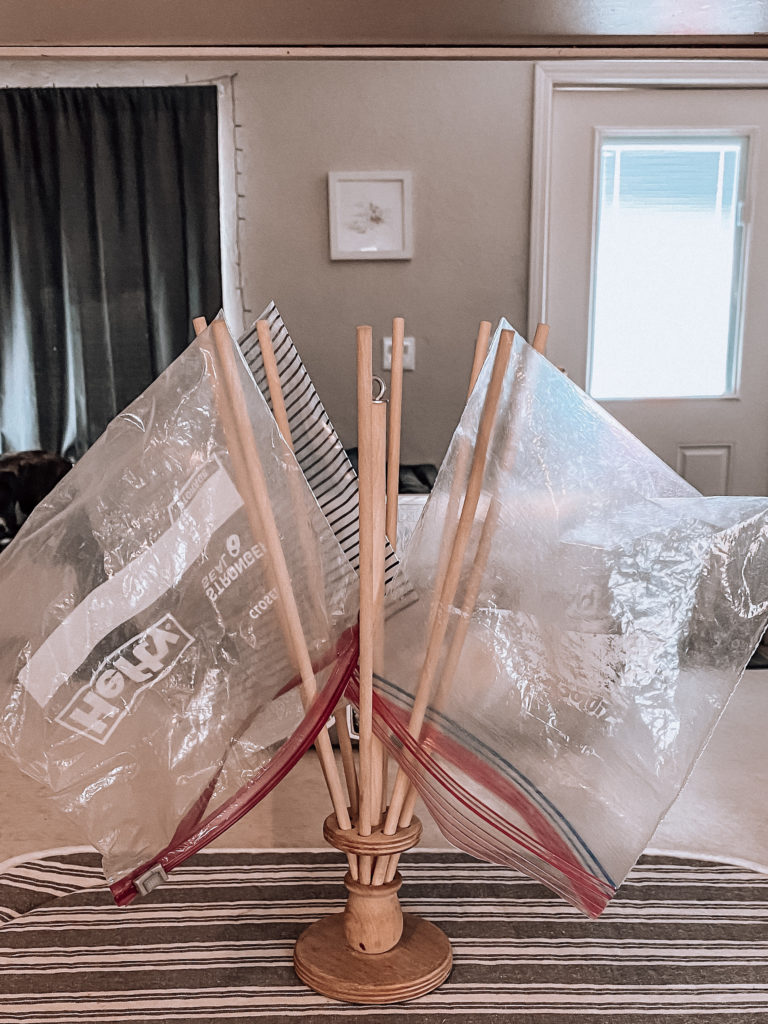 4. Start recycling at your home
I always thought that recycling was a nation-wide standard until I moved to Idaho. Many of my fellow Portland natives might laugh at me for this one, but you'd be surprised how many places in the United States don't even encourage recycling for their residents. Where I live, barley anybody has recycling at their home; it's very uncommon to see anything but the trash out on garbage day (and no, we don't have a separate recycling day).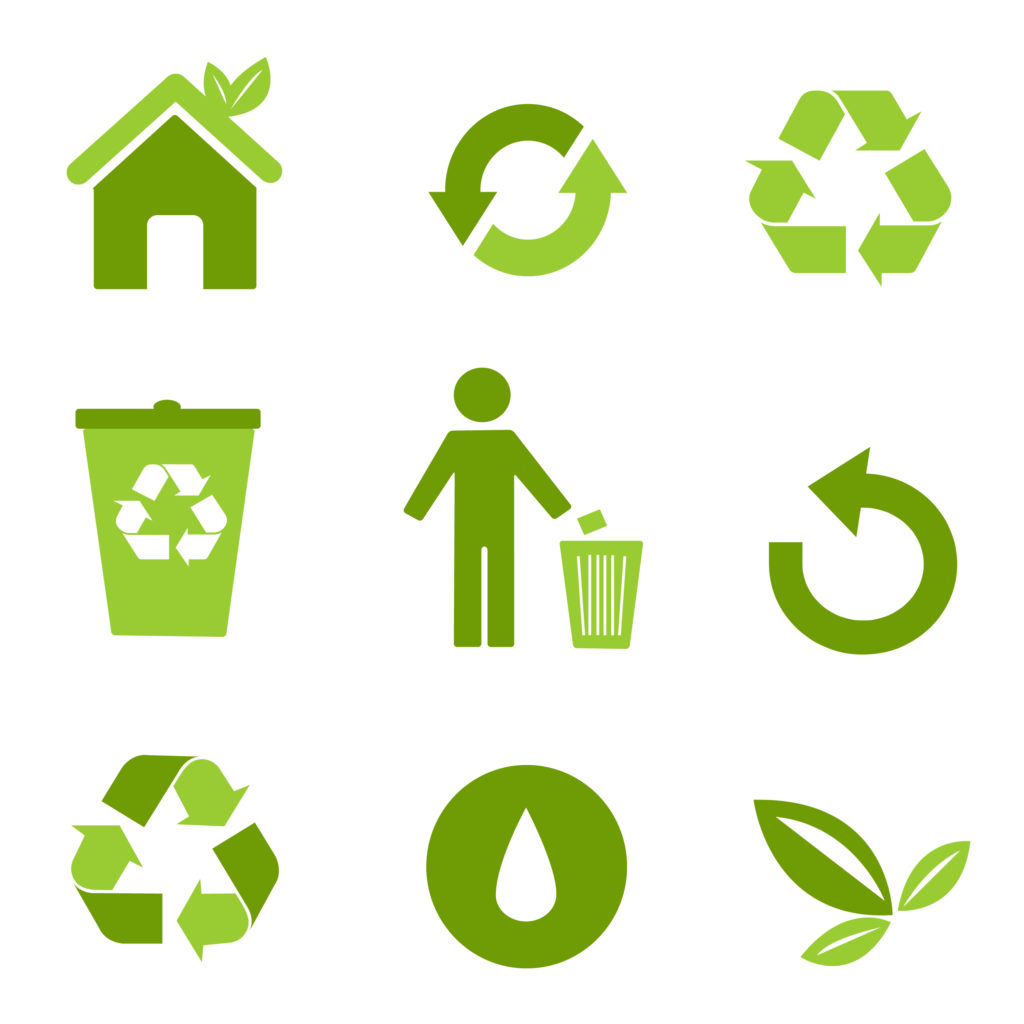 Once I looked into getting recycling services at my home, it was very easy and inexpensive to set up. If you're not sure where to start, but want to set up recycling at your home, do this:
Google: "your county's name + garbage." The local disposal company for your area should come up right away.
From there, simply call them and ask to set up recycling services at your home. I was able to set mine up in a matter of minutes, and it only increased our garbage bill by about $5 per week.
5. Support sustainable brands
I want to start this section by discussing the the main company I have been purchasing almost all of my household items through for years, Grove Collaborative. They make shopping green easy, as they only sell products that are eco-friendly on their website. In addition to selling products from many sustainable brands, their own brand is also super affordable and aesthetically pleasing (which we all know I'm a sucker for). The last few green ideas I have for you are all products that can be found on the Grove Collaborative website!
Supporting brands that offer natural alternatives to everyday household necessities is a no-brainer hack. However, you'd be surprised how many people I know that don't shop sustainably because they aren't sure which brands are good to support, and/or where to find the products they sell. This is another reason why I love Grove Collaborative. Their website has only natural and eco-friendly brands, making it simple to shop green.
6. Stop using so many paper towels and use European Dish Cloths instead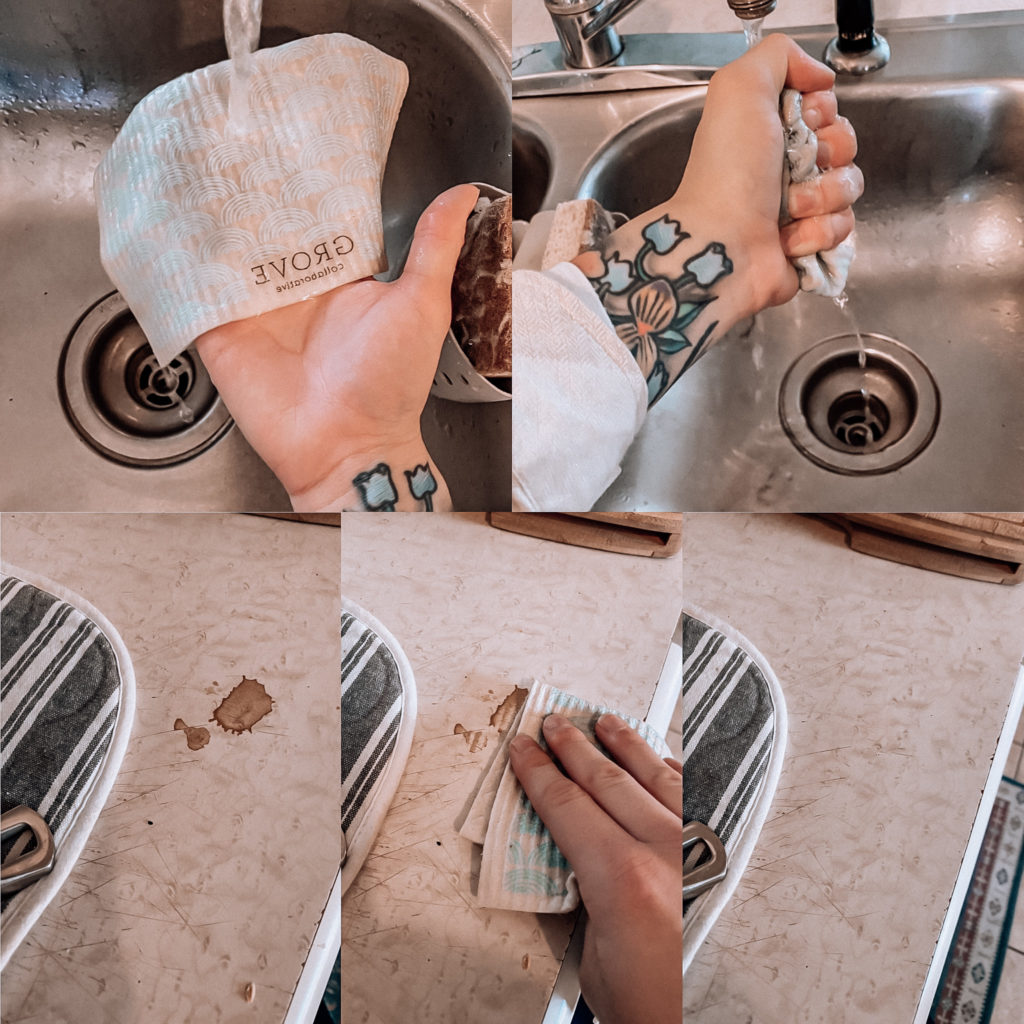 This was a Grove Collaborative discovery that is too good not to share. Behold, the European Dishcloth. These things are amazing. All you do is get them damp and then use them just like a paper towel. They last forever and work better than regular paper for cleaning.
7. Swap single use-plastic cleaners for refillable glass cleaner bottles & cleaning concentrate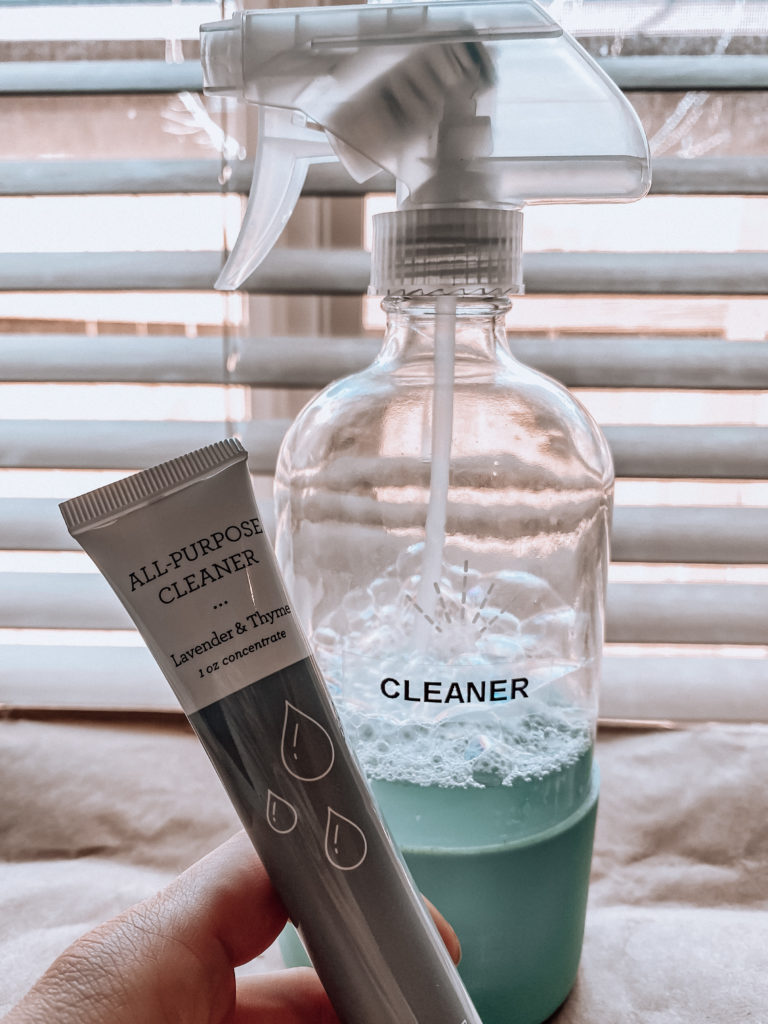 I will never go back to buying single-use plastic cleaning products after discovering Grove's line of glass spray bottles and cleaner concentrates. You can get a set of 3 cleaner concentrates for $8.95 on the Grove Collaborative website, which costs less than two bottles of regular cleaner in single-use plastic bottles.