Hello, hello!
Today I am here to both update you and reflect on recent events. This blog post is a little unconventional for my site, but I'm here to write it nonetheless.
To start, we moved.
Skylar and I are finally living in the city and are getting settled into our first home together without roommates. I'm enjoying being in Boise so much, and look forward to spending the next several years here.
Let me know in the comments if you want to see a house tour soon on YouTube!
I planned on kicking off my YouTube channel during this moving process with some moving vlogs, but "life" happened and that had to be put on the back burner.
For those of you who know us, or at the very least follow me on Instagram, we have two dogs and love them with all of our hearts.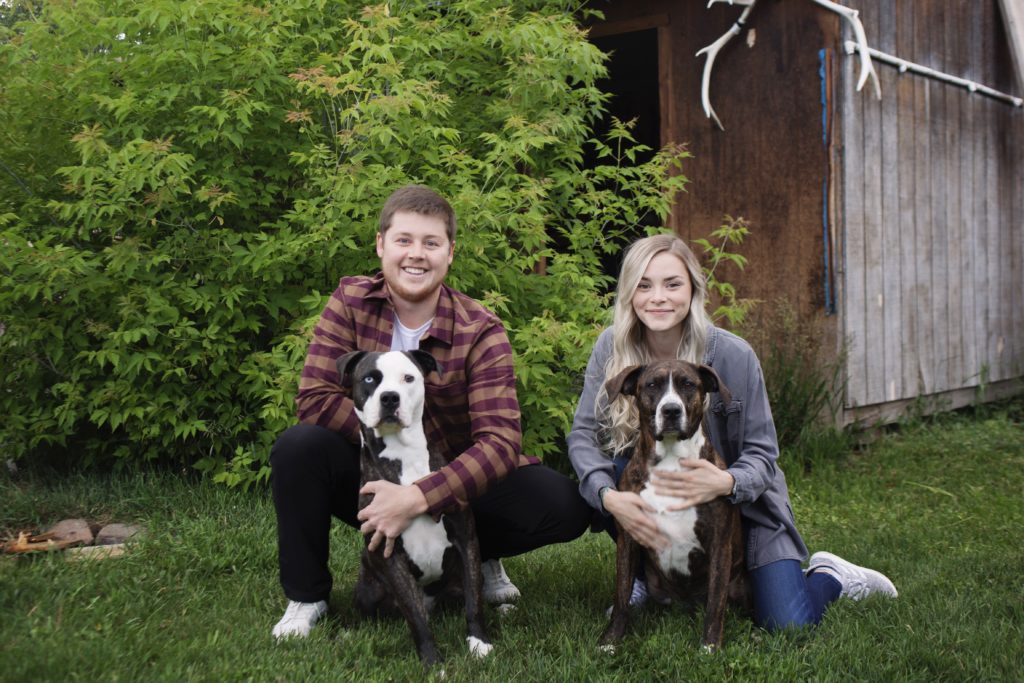 Only four weeks ago we took our youngest pet, Jackson, to the vet because he developed a concerning limp that wasn't healing on its own.
Jackson was an extremely active dog who loved to play fetch and run as fast as he possibly could. We assumed his limp was a little sprain because we noticed it after playing one day. At the very worst we thought it could be a torn ligament or broken bone.
For the first few weeks we watched it and tried to keep him off of it as much as we could. When it wasn't getting better, we decided to get a professional's opinion.
We couldn't ever have prepared for the news the vet gave us after we took him in. Jackson didn't have a sprain or broken bone, rather he had osteosarcoma, a very aggressive bone cancer. At only 4 1/2 years old, we were stunned by this news.
Jackson had shown no signs of illness until now. His appetite was fine, temperament playful and stubborn as ever. He had tons of energy and was showing no signs of cognitive or physical decline.
The vet offered us the opportunity to get a second opinion, which we took. The radiologist confirmed bone cancer though, and the vet explained that it was only a matter of time until he broke the bone most affected by the cancer. Since the cancer had already spread to his chest, there was no possible treatment, such as amputation.
The vet who worked with us during Jackson's final days was so kind and helped us come to terms with the fact that we needed to let him go as soon as possible, before he broke the bone. If he did break the bone, he would have to be put down immediately because he was already so sick.
We spent the next week grieving and trying to give Jackson the best end to his short life that we possibly could. We watch his health and happiness decline rapidly over the course of just a few days. By the end, we found comfort in knowing that letting him go would at least relieve the pain and discomfort he was experiencing.
When the day came, we were expectedly emotional. We only had 7 days to process what was happening before we had to put him down. To say this situation was devastating and unexpected would be an understatement. Letting a pet go feels like you are going against everything in your entire being. The only thing that made us feel confident moving forward was our vet's reassurance that we were doing the kindest thing for Jackson by letting him go peacefully and relatively pain-free.
The process was horrible. It was truly painful. However, being there with him until his very last moments and being able to control his pain brought us so much closure.
I am still often overwhelmed by grief, but have been so lucky to feel a magnificent amount of love and support from friends, family, acquaintances and even strangers.
I share this story not only to explain why I have been taking some time away from blogging, but to reflect on loss and the fragility of life. Loss seems to bring people together through shared experience, emotion, memories and empathy.
When I first found out about Jackson, I could feel myself shrink. I wanted to hide and isolate and wallow in my feelings. The best thing that I did for myself though was to let me friends and family be there for me. I didn't suppress any feelings. I just let the emotions come naturally, and let myself heal slowly.
There is a huge hole left where Jackson used to be, but we are filling that hole with all the love we can muster for our babies who are still here.
We will never forget you Jackson. You are so missed and so loved.