Dear Eminence,
I love you.
Haha okay no but really… Eminence's products are a game changer. Yes, they are pricey. In this case though, you really do get what you pay for. Each product lasts forever, and helps your skin look and feels it's best.
They even have one of those fun skincare quizzes to help you find products that best suit your skin's needs.
Over the years, my skincare collection has grown… One might even say it has become a bit excessive. However, I do use all of these products, and I love them all equally.

First, a bit about my skin.
I by NO means have perfect skin, and I can't even say I know exactly what "type" of skin I have because I swear it's always changing on me. However, my skin is predominantly normal/dry and I tend to breakout from hormone fluctuations and stress (like many women in their 20s). Other than that though, my skin is pretty easy.
I know that a simple skincare routine is "all the rage" right now, and some people will give me s*** for how many different products I use, but this is what works for me:
Morning:
Evening: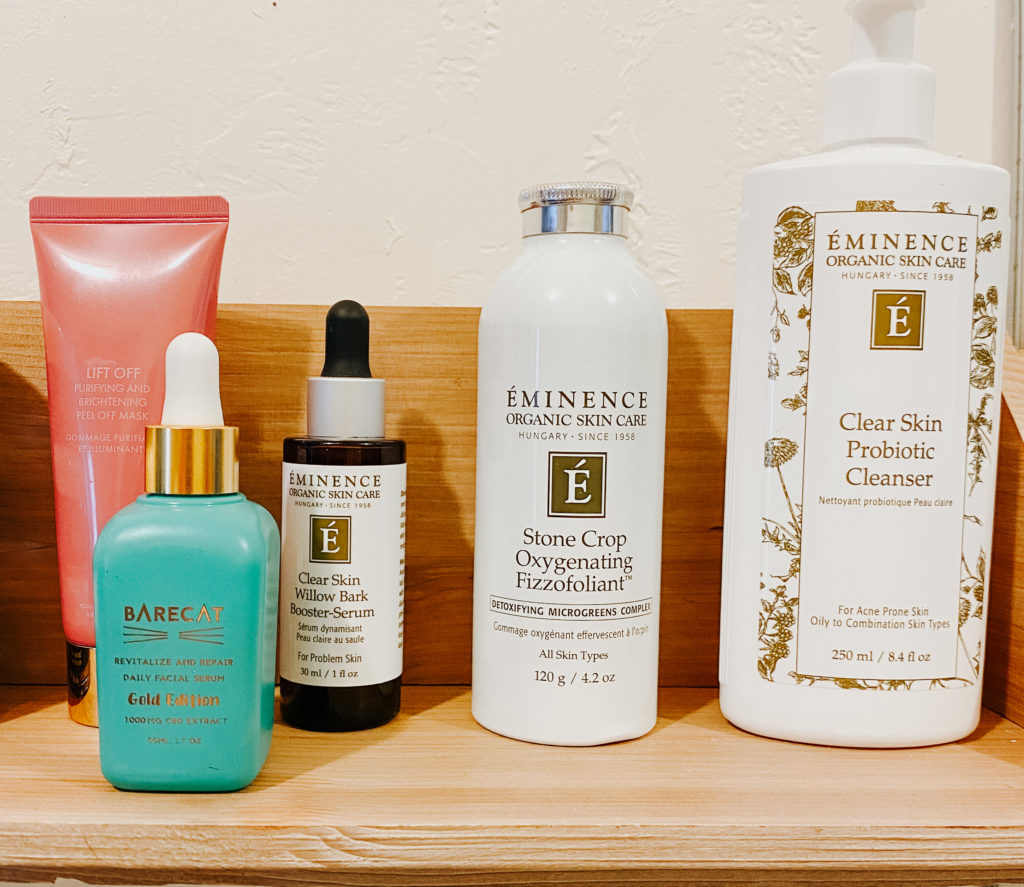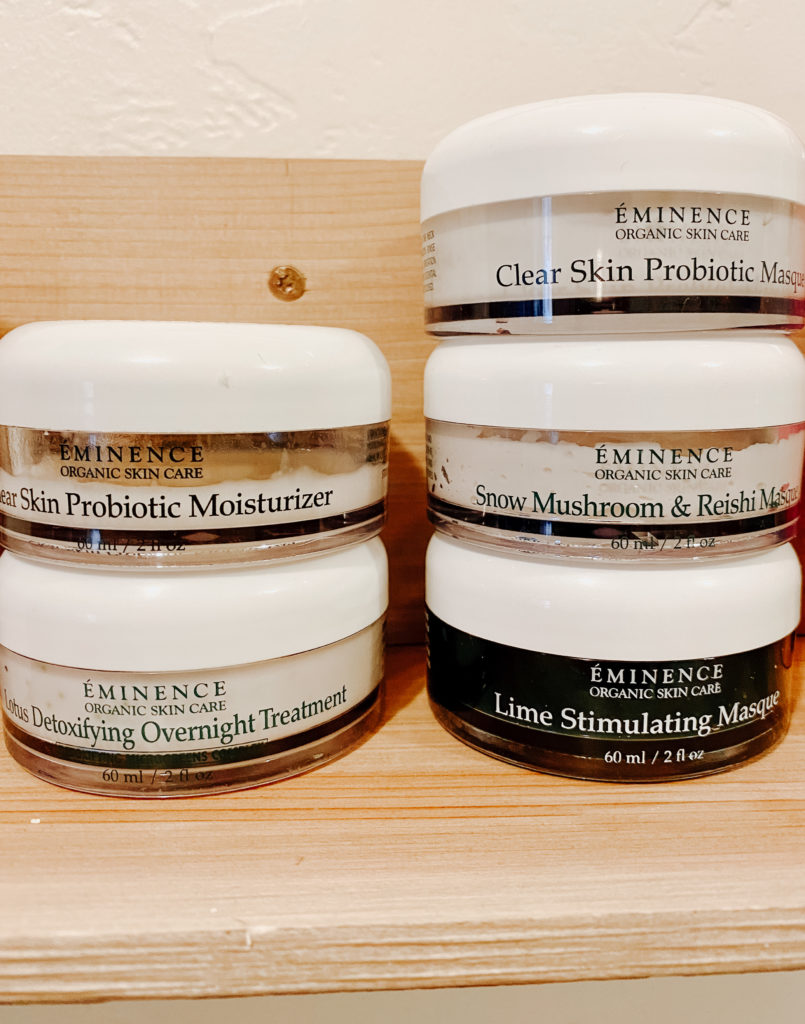 Two Times Per Week: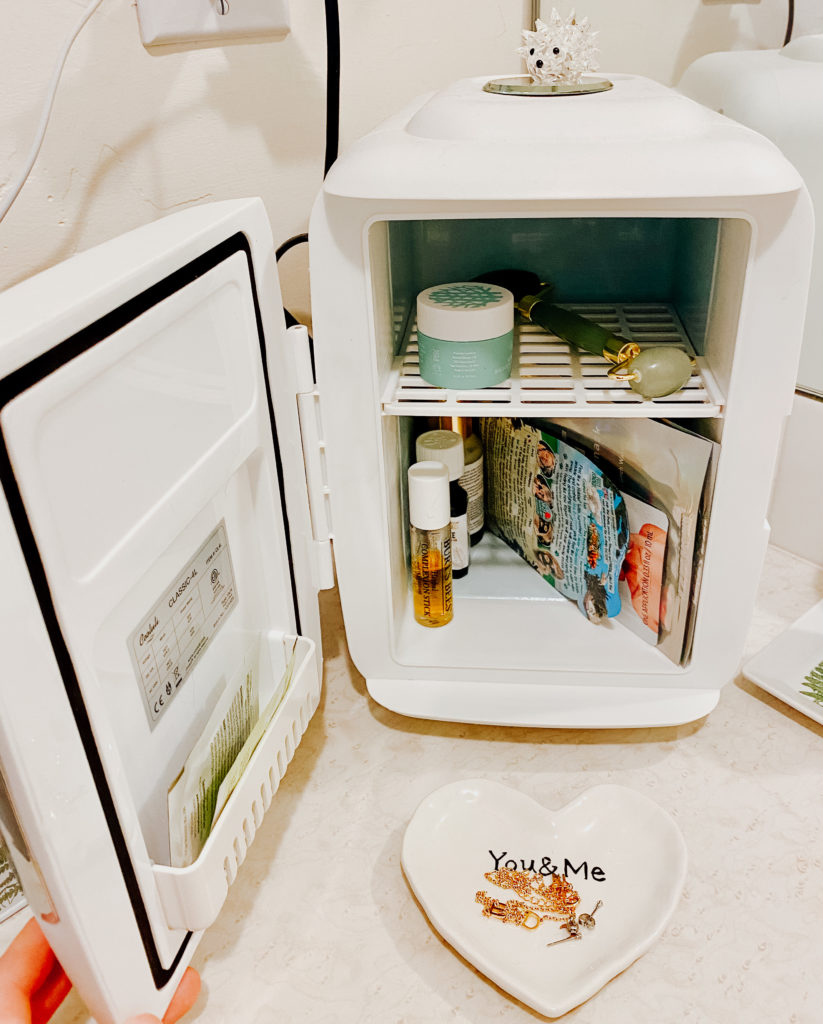 Something fun I recently discovered is this (very bougie) skincare fridge. I was disappointed to find out that keeping my Eminence masques in the fridge would damage the products. Instead I keep sheet masques, my jade roller, and spot treatment in it. This particular mini fridge can also heat things up, so sometimes I like to clean it out and put a few damp towels in to give myself a facial with.
Comment below if you would enjoy watching a YouTube video going into detail about my skincare routine and how I do an at-home facial/spa night.